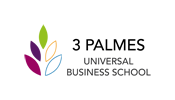 Budapest University of Technology and Economics
Masters ranked


Make your life easier and maximise your chances of enrolling in a Masters degree. With a single application, apply for a Masters programme wherever you like!
Warning
: file_put_contents(./cache/mastersbooking/s20171022.json) [
function.file-put-contents
]: failed to open stream: Permission denied in
/servers/apache/sites/smbg/www.best-masters.com.ru/include.functions-mb.php
on line
43

You deserve the best.
Choose one of the best 1000 Business schools in 154 countries.
We serve each year over 9.000.000 students accross the world.
Warning
: file_put_contents(./cache/mastersbooking/p20171022.json) [
function.file-put-contents
]: failed to open stream: Permission denied in
/servers/apache/sites/smbg/www.best-masters.com.ru/include.functions-mb.php
on line
18
Legend
Video interview with the program director

Additional information / brochure

Request info / Application
| Rank | School / Program |
| --- | --- |
| 6 | |
| 13 | |
| 14 | |
| 81 | |